Richard's 2022  Original Song videos below.   
A song about reflecting on my younger years, from the perspective of being older. 
I heard this saying many years ago and it stuck in my mind. 
I decided to write a song about it.  
      The first original release for 2022.
      This is a song about my Dad's advice to            me,  when I was a young man.  
      Read the blog post about this song here.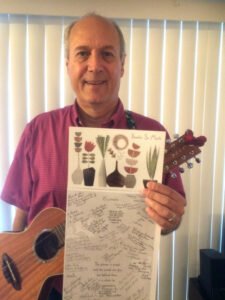 The phrase is simple and the words are few,
but behind them is a whole lot of appreciation.
Thank You's from the Mission Ukulele Circle
Join my email list to receive my latest ukulele tutorials,  videos, and blog posts.   
You agree to abide by the website Terms and Conditions and Privacy Policy below. 
Creating Music From The Heart