Richard is adding instrumental works to his music catalogue. 
As video instrumentals are published they will be listed here.
Melody In The Streets
An up tempo world beat original instrument.
Posted on Youtube on May 8/20.
Moments
An original instrumental, featuring a pan flute melody, with a relaxed mood. 
Posted on Youtube on May22/20.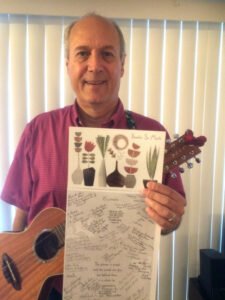 The phrase is simple and the words are few,
but behind them is a whole lot of appreciation.
Thank You's from the Mission Ukulele Circle
Join my email list to receive my latest ukulele tutorials,  videos, and blog posts.   
You agree to abide by the website Terms and Conditions and Privacy Policy below. 
Creating Music From The Heart